Are Care Homes Safe during this Pandemic?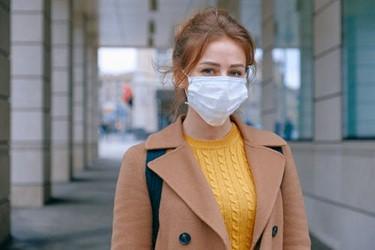 The decision of moving an eldery loved one to a care home is definitely stressful and emotionally exhausting too. However, with the changing times and the spread of this horrific pandemic, the safety of care homes has aroused a lot of queries and confusions. Is it safe now? Are care homes taking the required precautions? There is so much to consider and weigh and it leaves one feeling a little blue and uncertain, leading towards constant stress.
Care home in Southampton and several other places have faced a lot of troubles due to Covid-19. The outbreak of the virus has put a lot of people to worry. However, care homes across the world have taken strict precautionary measures during this time. They have done everything that they can to reduce the risk of the virus entering their residences.
Edlery people sum up for 90% of the people who reside in care homes. Moreover, they are the most vulnerable to the virus as well with close to no hope of surviving through it. Thus, care homes have faced a lot of stress during this time and still are undergoing it.
Care homes are definitely being kept safe during the pandemic. The residents and their families are the top priority of the care home management authorities. Thus, the medical staff of care homes have indulged deeply in stopping the spread of a simple flu even. As they are experts in controlling infections, the medical staff is working day and night to ensure that the eldery people are safe and sound under their roof.
The biggest precautionary measure that care homes took during the strict lockdown was to move the staff into the homes. If not, they were told to stay in caravans. This was to ensure that the staff was not contracting the virus from outside and would not carry it inside the care home. For months, many medical staff have stayed within the care homes, limiting their visits to their families, to ensure the safety of their residents.
The UK government also launched an Adult Social Care Winter Plan which promised to provide free PPE to care homes till March 2021. This was specifically done to ensure that care homes do not fall short of the safety equipment. Moreover, as winters brought in a more extensive threat of virus with more chances of spreading, safety was the utmost priority for care home management authorities. Furthermore, anyone who came in contact with someone who had tested positive, was isolated for 14 days or even more to ensure the safety of the rest.
Care homes are working determinedly to control the spread of the virus within their residences and have succeeded a lot. There haven't been an outbreak in care homes which is why they are considered extremely safe for eldery people these days. The pandemic has certainly scared us all but by following the SOPs, we can all fight this together.