Seniors Mindfulness Game: Activities To Help Your Loved One Live A Happy And Meaningful Life
Despite our society's growing awareness and sensitivity to ageism, age-related caricatures of obstinate, grouchy elderly endure. Chronic health concerns, changes in functioning, and the death of loved ones provide physical and emotional obstacles that may bring even the cheeriest elderly down on occasion, but sadness and irritability are not natural elements of aging. In reality, studies demonstrate that perspectives of life and general satisfaction increase with age.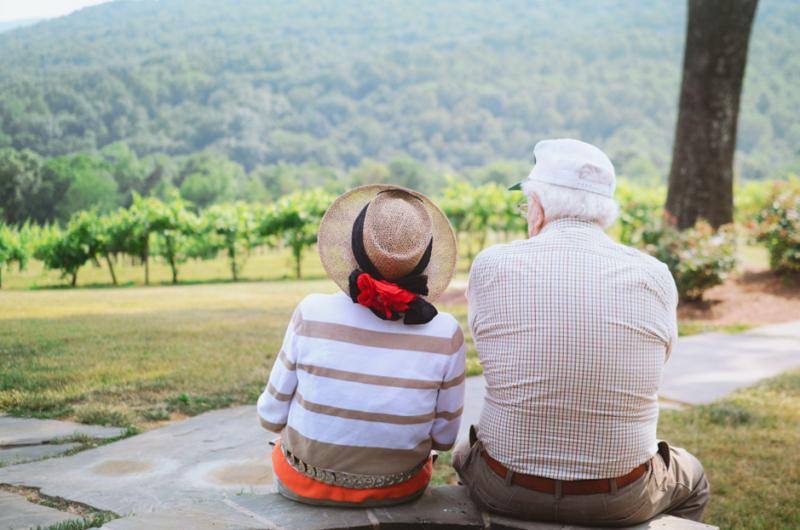 Photo by Christian Bowen from Unsplash
Life's rollercoaster is full of ups and downs for people of all ages. Therefore, it is typical for family members and caregivers to desire to elevate an elder's spirits during these brief low moments to help them feel better and enhance relationship dynamics. You may succeed and sometimes fail, but it never hurts to try.
Nevertheless, before we make any recommendations, we want you to be aware of any indicators of anxiety, physical discomfort, or dread. There are several probable reasons for a senior's negative mood, and addressing these underlying issues can increase the effectiveness of your efforts. Just bear in mind that you want to assist a senior in actually smiling, not force them to pretend to be happy for your sake.
Here are some tips to assist your senior loved one live a happy and fulfilled life.
Regular Exercising Is Essential
Exercise is good for individuals of all ages. Aside from low-intensity exercises for active seniors, even if your elderly relative is not mobile, there may be exercises they may perform to get their body moving.
They may obtain health and mood advantages whether sitting or standing, particularly with seated workouts like chair yoga routines. Other workout regimens may be done with or without a walker to decrease edema in the feet and ankles.
Photo by Alex Blajan from Unsplash
Playing Interactive Video Games
Many people believe that video games are primarily for children. However, they may also be a fun hobby for seniors. According to research, 3D platform games like Super Mario may be especially beneficial to older individuals since they involve quick reflexes, planning, and recollection of which keys to use.
Other computer games, such as solitaire online, demand the player to concentrate and figure out alternative playing actions, which may assist in maintaining long-term cognitive health in older individuals while also providing a feeling of accomplishment.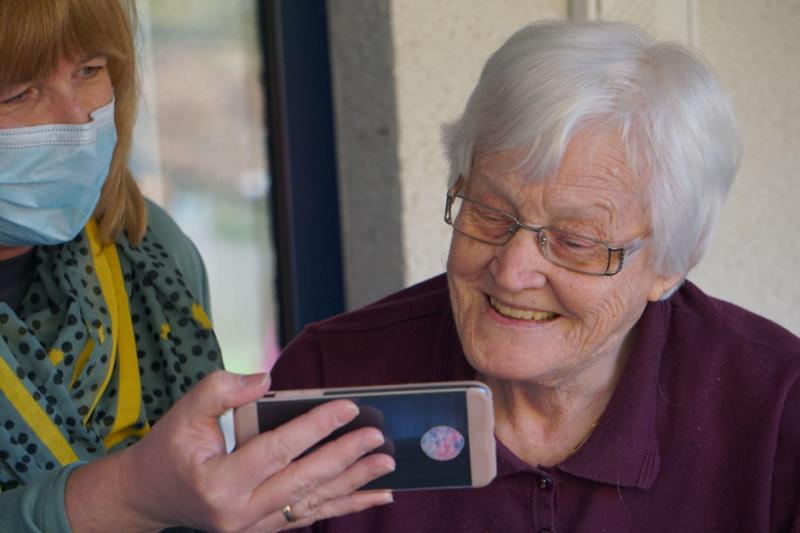 Photo by Georg Arthur Pflueger from Unsplash
Games Of Chance
Depending on the group or person with whom you are playing, there are an infinite amount of trivia subjects that may be used for a trivia game. Musicals, current events, and history are all exciting themes.
Keep score while playing in groups or teams to increase competition and offer more of a challenge. Depending on the abilities and interests of people participating, questions may be yelled out or written down. The responses may then be checked to determine how many were right. Prizes might include one-of-a-kind mugs, spa day treatments, or even personalized boots. Trivia is a terrific technique to stimulate their thinking skills while also having a good chuckle.
Seniors' Sudoku
Sudoku is a fantastic brain game that individuals of all ages and skills can enjoy. Sudoku is a logic game that incorporates problem-solving and searching for numerical patterns. The abilities gained via this game have real-world applications by assisting older persons in assessing the consequences of choices they confront daily. Because Sudoku is a challenge, finishing puzzles may provide a feeling of satisfaction that is difficult to achieve in other pastimes later in life.
Challenge Their Creativity
Another enjoyable method for seniors to spend time is to explore their artistic side. Drawing, coloring, painting, and sculpting are all excellent methods to express oneself creatively. Making scrapbooks, organizing family picture albums, or developing a family recipe book are all fun undertakings.
Additionally, being creative has health advantages. According to research, creative hobbies may assist individuals suffering from chronic illnesses reduce negative emotions and boosting good ones, lessening stress and anxiety, and improving medical results.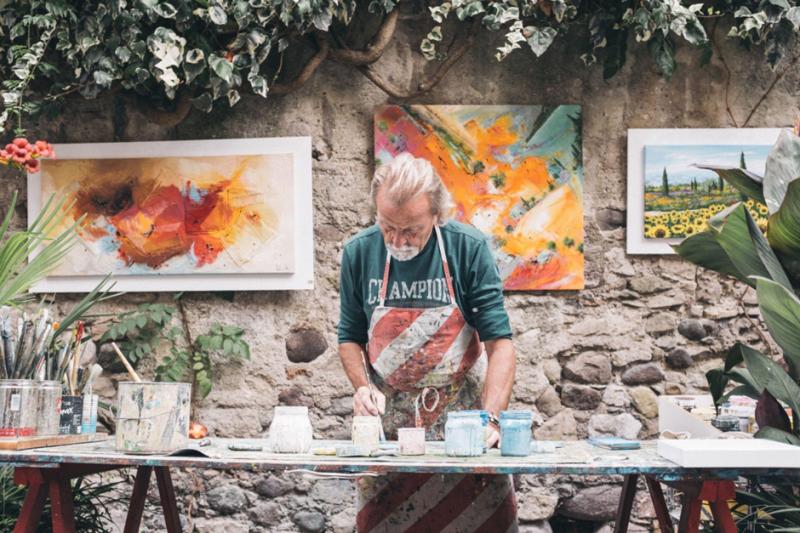 Photo by Eddy Klaus from Unsplash
Writing And Reading
If the senior in your life appreciates books, periodicals, and other reading materials, ensure they have access to them regularly. This exercise may be done alone or in a group. Would they be interested in discussing their recent readings in a book club? It is an excellent approach for them to express themselves and interact socially.
Perhaps they like making up their tales. Encourage them to undertake some writing of their own if this is the case. The sky's the limit regarding short essays, family history, poetry, autobiography, fiction, and how-to! Writing is a great way to keep your mind active and your creative flow. It may also foster a stronger feeling of passion and purpose.
Pampering
Your senior friend or family member deserves some much-needed self-care, so why not provide it to them? This choice comes last, but it's undoubtedly not the least. They may get manicures, facials, skin treatments, massages, haircuts, coloring, and styling, as well as a variety of other services in a salon, barbershop, or spa.
On-site provision of these kinds of services and activities is a feature of several senior housing communities. It is an excellent chance for the elderly person in your life to experience being pampered and cared for, to interact with others in a new setting, and broaden their horizons in terms of the surroundings they are used to.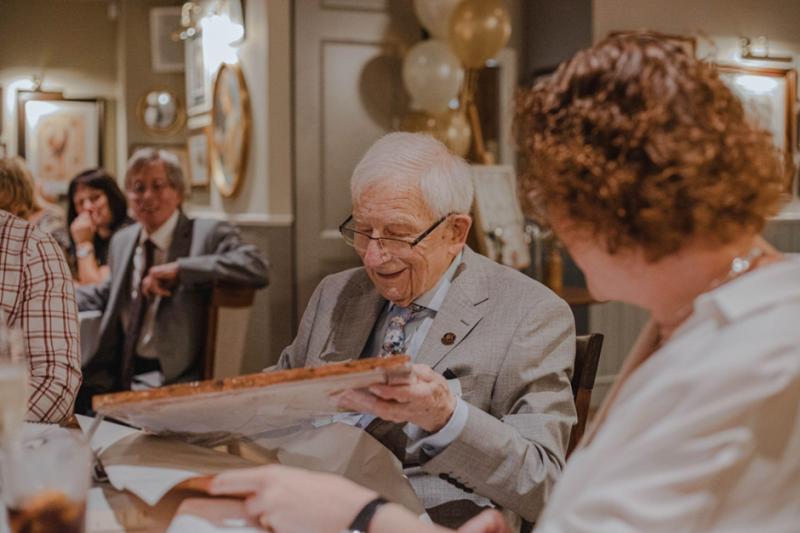 Photo by Abi Howard from Unsplash
Final Words
The field of gerontology is uncovering more and more evidence that points to a causal connection between leading an engaged, active lifestyle and living a long and healthy life. Cognitive function is improved by engaging in physical exercise and mental stimulation. This is true for seniors who are free from neurological illnesses and those who suffer from ailments such as depression, dementia, Alzheimer's disease, and Parkinson's disease. Ultimately, seniors who are content and living lives that satisfy them might anticipate living better and longer.